Traditional Thai Massage - Full Body Massage without Oil
An ancient treatment method ubiquitous in Thailand, which is highly valued in the Thai health system. It is a unique combination of acupressure elements on meridian lines (energy lines), gentle movements, reflexology and passive yoga stretching elements. The treatment takes place in comfortable clothing, which is provided by us.
Oil, aroma oil massage - full body massage
Leads to deep relaxation of body and soul through gentle, flowing massage techniques, strokes, kneading and special pressure techniques. Special grasping techniques are used to promote circulation, relieve cramps and pain and stimulate the metabolism. In the aroma oil massage, the relaxing effect is supported by the use of aroma oils. The ideal wellness massage to relax and switch off.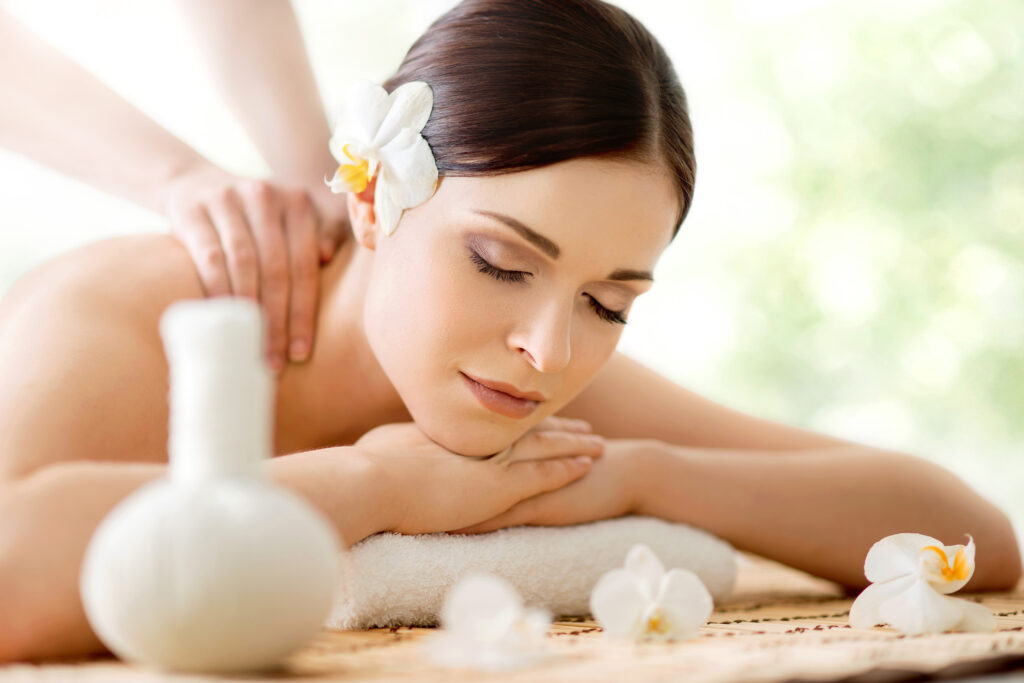 Alleviates headaches and calms the agitated mind after a hard day's work. Eyes and ears experience relaxation, sensory perception is strengthened. Numerous acupressure points provide relief from colds, rhinitis, blocked airways and diseases of the frontal and paranasal sinuses.
The massage of arms and hands is deeply relaxing and pleasant. Just as on the sole of the foot, the reflex zones of the entire organism are also located on the palm of the hand. Through gentle kneading, stroking and alternating thumb strokes on the back and palm of the hand, as well as circling and lengthening the fingers, the energy in the body is activated. By kneading and stretching the arms, the shoulder and neck area is loosened.
Activates the energy of the back, increases the mobility of the spine and shoulder joints, relieves discomfort of the spine and back muscles. Deep-rooted tensions are released through stretching and winding, being stretched and bent. Relaxation can take place and new flexibility develops.
Here, the foot, all parts of the toes up to the balls of the toes, calves and knees are first loosened and relaxed in gentle stroking movements. Then the reflex zones of the foot are activated by special pressure techniques. Foot reflexology is based on the principle that all areas of the body are assigned a special spot on the foot and that these can be stimulated through targeted massage.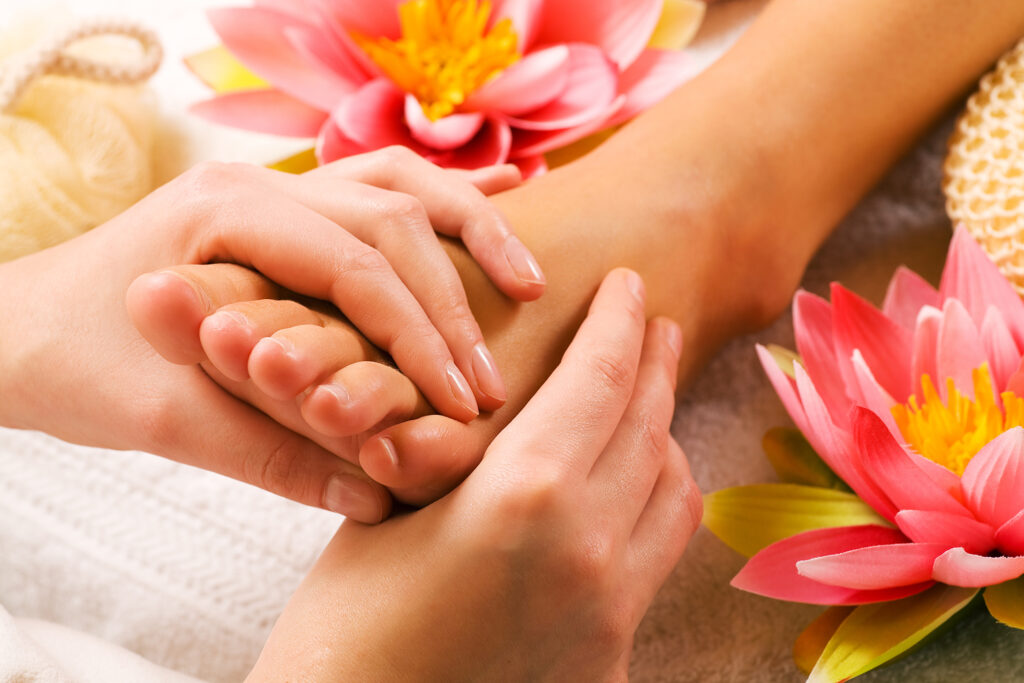 The exercises activate the energy flow in the legs and back, relax and tone the muscles, strengthen the mobility of the knees and hips and mobilise our spine. Discover a new flexibility.
The basis of the herbal stamp massage is the traditional Thai massage. The herbal stamps used are cotton bags filled with special herbs and spices. The combination of exotic smelling herbs with the massage along the meridian and energy lines leads to deep relaxation and a completely new pleasant body feeling.
An intensive oil massage with two masseuses. It is a special experience and leads to deep relaxation.
Enjoy a massage for two in our partner rooms, whether as a married couple, with friends or your life partner.